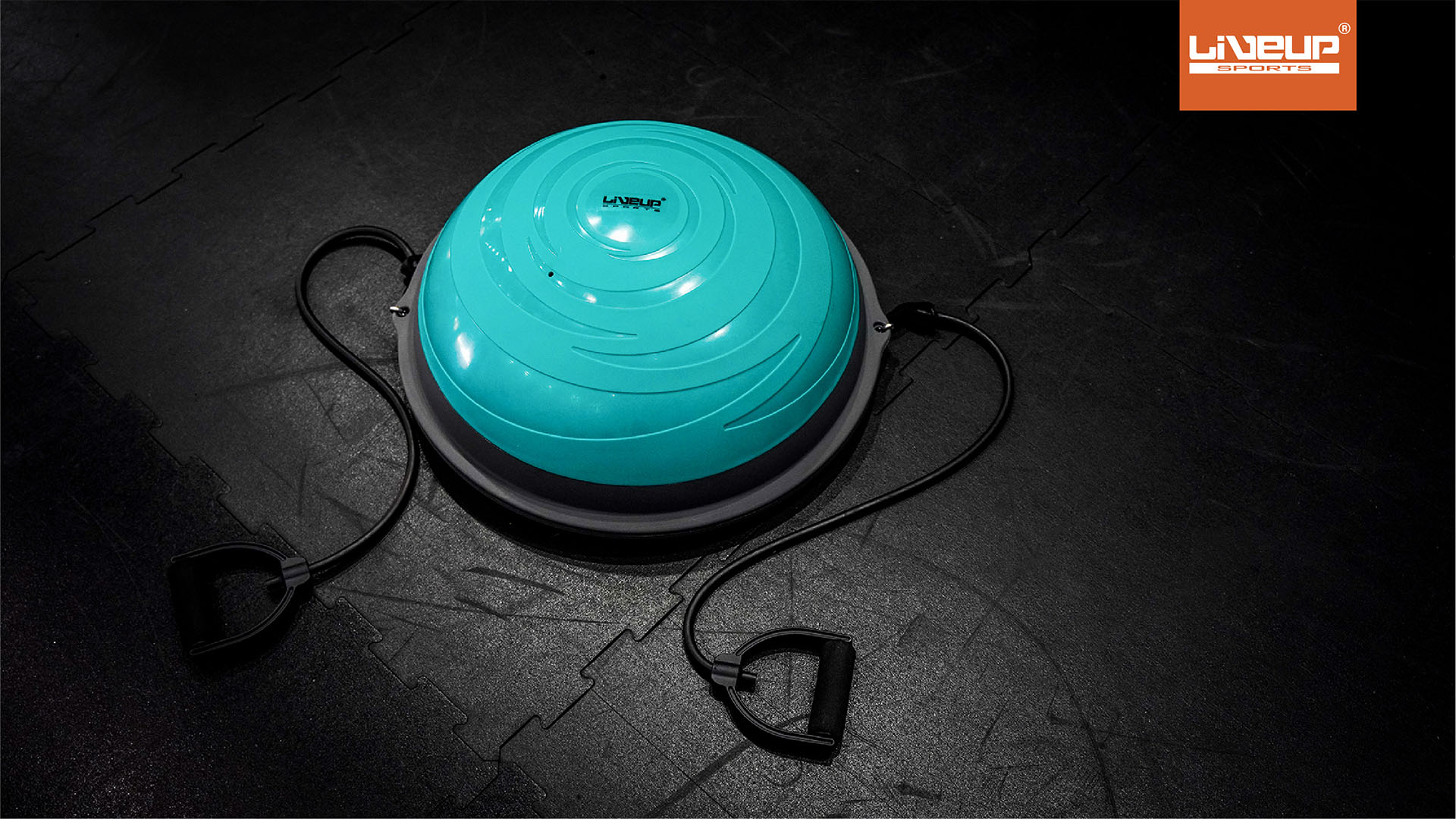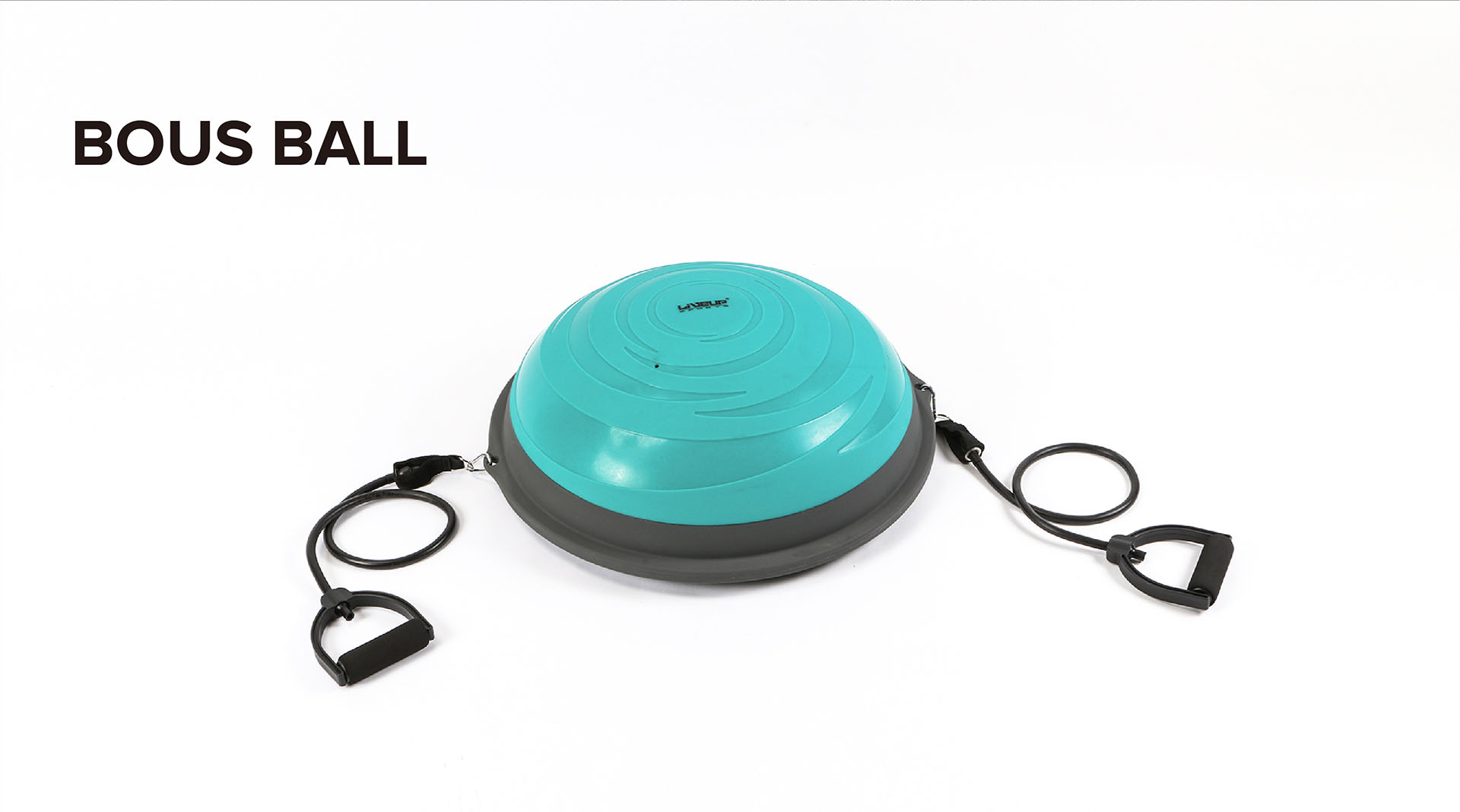 The balance trainer is used for balance training and core muscle exercises which can improve coordination, muscle strength and flexibility.You can stand, jump ,push-ups by this tool, and you can even carry out bolder challenges. There are 6 anti-slip washers of the base which can in good contact with the ground .The spherical anti-slip texture design makes the whole anti-slip and stable. The tension tube is connected with the buckle for resistance training.
Product Features
1.HIGH QUALITY MATERIAL

The spherical surface is made of high-quality PVC material, which is moisture-proof, compressive, tensile and abrasion resistant, and can be used for a long time.

2.ANTI-SLIP DESIGN

The spherical is composed of concave-convex surface and smooth surface, which can increase the friction of the contact surface during exercise.The anti-slip washers can increase the anti-slip performance with the ground, and does not shift during exercise.

3.BACK SKID TRAINING POINT

The back of the hemisphere is designed with plantar-shaped,which can mark the standing position of the trainer and enhance the anti-slip effiect.

4.MULTI-FUNCTION TRAINING

The instability of the hemisphere can provide a con- stantly changing sports surface, besides it can also be combined with a tensile tube for resistance training.

5.SUPER LOAD-BEARING

Spherical and wide base can withstand up to 250kg.
Technical Parameters
| | |
| --- | --- |
| BRAND: | LIVEUP |
| COLOR: | GRAY+GREEN |
| MATERIAL: | PVC |
| WEIGHT | 4KG |
| SIZE: | 57X22CM |