It's officially the time of year when we look back and take stock of what we accomplished this last year and what we resolve to accomplish in the next. If you're ready to prioritize health, fitness and organization for a New Year, New You, ET is here to help point you in the right direction. There's never been a better time for you to reconfigure your workout routine and figure out how you can improve your fitness in the upcoming new year.
In case you need a refresher on the benefits of regular exercise: According to the Centers for Disease Control and Prevention, it can improve your brain health, help you manage your weight, reduce your risk of cardiovascular disease, strengthen your bones and muscles, and make you so much happier.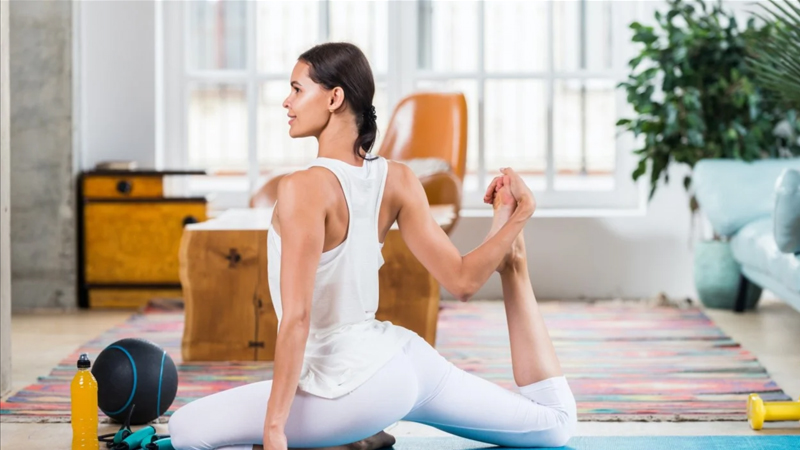 It's no wonder that despite all the life changes in the last two years, fitness has become even more of a mainstay. Since the pandemic, many people opted to stay home and get creative with their in-home workouts creating their own version of a gym at home, making fitness even more accessible. The perfect home gym setup means you no longer have to pay for a gym membership or a personal trainer -- all you need is the right workout equipment.
And with the new year almost here, it's the perfect time to build out your home gym (or to get great gifts for the fitness-minded people in your life!), so you can have everything you need to set yourself up for success.
No matter what your fitness goals are for the coming year, Your tools of choice will vary depending on your fitness level and fitness goals. Want to tone up or build muscle? Grab a set of dumbbells and get into a strength-training routine. Trying to lose weight? You might prefer to burn calories with cardio equipment like a treadmill or stationary bike.
Whether you're setting up shop in your garage, your living room or your bedroom -- hey, whatever works! -- here's the home gym equipment you need to create your own killer indoor workout and crush your 2022 resolutions.